Become an expert in effective  language instruction.
As a student in the Online Ed.D. in Second Language Instruction program, you will gain experience as a scholar practitioner and expand your knowledge of innovative curriculum, current technology, and instruction methods that are relevant to the educational needs of a language learner. Under the direction of a dissertation committee, you will create an original thesis that demonstrates your mastery and contributes to your field.
#9
in the nation for most Doctoral degrees conferred in Education*.
Thinking of starting your journey?
Connect with an ACE enrollment counselor who can help you get started.
How you'll get there.
Your first set of courses centers around leadership, exploring topics like leadership as a reflective practice. You will also take courses in second language instruction, exploring topics like professional advocacy and cross-cultural studies. Classes are ten weeks long, with some five-week courses.
You'll choose a focus of study that consists of six courses. You may choose from the list below, or you can customize a General Track that consists of the six courses most relevant to your goals. For some employers, this focus of study may credential you to teach at the post-secondary level.

Adult and Continuing Education
Curriculum and Instruction
Early Childhood Education
Educational and Community Organizations
Health and Wellness
Higher Education
Instructional Leadership
International Education
Leadership
Literacy
Online Education
Special Education
STEM
General Track

You will also take a set of research courses. These courses not only explore research methods and applied statistics, but they also support you when you need it most: during the dissertation. You will be guided through conducting your own original research and writing your five-chapter dissertation. Unlike many other programs, the development of your dissertation is part of your coursework. With the help of your dissertation chair and committee, these courses progress you step-by-step toward a finished dissertation.
In your final term, you'll defend your dissertation. Because the program is entirely online, it requires no residency, travel or lodging. Upon successful defense, you can publish your dissertation.
What you can expect along the way.
Quality instruction ACE is accredited by the Higher Learning Commission, and we're the #4 nationwide conferrer of master's degrees in education.*
Customizable program Choose from over 10 focus of study options, or create your own general track to align to your goals.
Tailored approach to the dissertation Our program is intentionally designed to provide support when you need it most: during the dissertation. Through a faculty-supported course sequence, you'll progress toward completion.
Accelerated completion available If you have an Ed.S. or are considered All But Dissertation (ABD), you can earn your Ed.D. more quickly.
What it costs
Our tuition and fees have nothing to hide. The total cost you see is your all-in price, without hidden fees, add-ons, and even textbooks. See if you can say the same about other institutions. Go ahead — we'll wait.
Total Tuition
64 semester credits
x $306 per credit
Fees
$100 Application Fee
$2,880 Technology & Library Fee
($45 per credit)
$150 Program Conferral Fee
$1,200 Dissertation Fee
On average, see how ACE compares to other online universities.
Based on information on each institution's website as of April 9, 2020. Totals include tuition only for Ed.D. in Second Language Instruction or comparable programs provided and do not include fees or associated expenses.
Partnerships save you more.
ACE has more than 1,750 education partners that provide a discounted rate and other partner benefits.
Meet your department chair.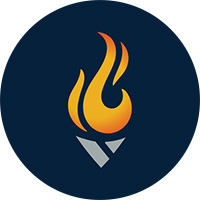 Tiffany Hamlett, Ph.D.
Chair, Teaching and Learning,
Department of Teaching and Learning
Read Bio
Keep exploring.
A degree you can count on.
American College of Education is accredited by The Higher Learning Commission— a federally-recognized accrediting agency. The College's accreditation includes approval to offer degree programs, in education, healthcare, nursing and business and leadership through distance education via the Internet. Accreditation ensures that an institution's academic program meets or exceeds acceptable levels of quality and is the most recognized accreditation status for higher education entities. To receive and maintain HLC accreditation and affiliation approval, we must continuously undergo routine peer review cycles and provide proof that our programs meet or exceed HLC accreditation criteria and expectations of quality.
Courses
Ed.D. in Second Language Instruction
Explore the classes you'll take to fulfill this program's 64 semester credit requirement. For more information, a complete list of requirements, and course options, see the College Catalog.
Choose your focus of study.
Eighteen of your semester credits will specialize in a focus area of your choice. View the College Catalog for full descriptions. You also have the option of customizing this program by selecting a General Track and choosing the six courses that best fit your needs.
Adult Education and Training
Curriculum and Instruction
Early Childhood Education
Educational and Community Organizations
Health and Wellness
Higher Education
Instructional Leadership
Leadership
Literacy
Online Education
Special Education
STEM
Admission Requirements
Ed.D. in Second Language Instruction
ACE General Admission Requirements
Complete and submit all application components including the admission application, the enrollment agreement, and the payment agreement.
Submit the nonrefundable application fee.*
Provide official transcripts from a regionally accredited institution indicating successful completion of the level of education required for entry to the program.**
*The application fee is valid for one year from date of submission.
**Additional evidence may be required to fulfill state requirements, including but not limited to verification of professional experience, test scores, or an interview.
Program Admission Requirements
​

Transcript showing Masters' or doctoral level
Minimum grade point average 3.0 on a 4.0 scale for full admission
Provisional admission is not permitted

Submit a current curriculum vitae (preferred) or resume
Submit a goal statement, in response to department-specific prompts

Complete an Interview ​
Applicants must achieve and maintain a 3.0 GPA throughout the program

A Note About Licensure:
While this program provides a comprehensive understanding of the intended program outcomes, it does not lead to licensure, certification, or endorsement. ACE offers several programs that do provide a pathway to licensure, certification, or endorsement and they can be found here.
1This is an estimated value of the cost for tuition and fees. Amounts may vary depending on number of transfer credits applied to the selected program hours or program pathway credit hours, the pace and satisfactory completion of the selected program or program pathway credit hours, receipt of, or eligibility for, institutional or non-institutional scholarship and/or grant amounts, and adjustments to tuition or fees as described in the Catalog Right to Modify Tuition section.
State of California Student Tuition Recovery Fund (STRF)
It is a state of California requirement that a student who pays his or her tuition is required to pay a state-imposed assessment two dollars and fifty cents ($2.50) per one thousand dollars ($1,000) of institutional charges, rounded to the nearest thousand dollars, for the California Student Tuition Recovery Fund. For more information and to see if you must pay the state-imposed assessment for Student Tuition Recovery Fund (STRF) click here.
For information on international transcript requirements, see the Admissions Information section of the College Catalog.
For English as a second language applicant information, see the Admissions Information section of the College Catalog.
Take the first step towards your future.
It's easy to get started and we'll help you every step of the way!