Be the leader that champions sustainable business
Today, business as usual has been replaced with business as a force for change. Our M.S. in Sustainable Management helps prepare you to spearhead and execute sustainability initiatives in any organization. Gain the skills and knowledge needed to support a growing segment of green economic sectors. Engage in critical and creative thinking through real-life business case studies. Understand how to make informed decisions that account for the triple bottom line of people, planet and profit while leading a diverse and inclusive team.
#2
in the nation for most master's degrees conferred in Educational Business Administration.*
Thinking of starting your journey?
Connect with an ACE enrollment counselor who can help you get started.
How you'll get there.
Start your program with a five-week course that immediately gives you a thorough foundational understanding of global sustainability.
Continue with courses that are aligned to the United Nations' 17 Sustainable Development Goals. They cover social entrepreneurship, sustainable business strategies, legality and ethics in sustainability, and business's social impact on people, community, environment and sustainability.
Customize your program by choosing a three-course focus of study from the following options: Business Performance Management, Entrepreneurship or Nonprofit Leadership. Alternatively, choose the General Track, which allows you to choose any three courses from the focus of study options.
What you can expect along the way.
Competitive Pricing We are committed to being a solution to the student debt crisis, not a contributor. With a total cost of just $8,675, we provide one of the lowest cost master's degrees in the nation. Most ACE students are able to pay out-of-pocket per course and graduate with no student debt. Explore our payment options to find the right plan for you.
Maximize Your Return on Investment According to the Bureau of Labor Statistics, the median annual wage for a graduate with a master's degree in business is at least $20,000 greater than the median annual wage for a graduate with just a bachelor's degree in business.
Choose Where to Make an Impact Customize your degree to fit your passion by selecting a focus of study from three options: Business Performance Management, Entrepreneurship or Nonprofit Leadership. If none of these fit your career goals, pick the courses you want to take through the General Track.
Support Every Step of the Way A virtual classroom means we can provide accessible ways to access support 24/7. All ACE students have a Student Success Coach who is there to help from enrollment to graduation. They'll answer questions, offer support and point you in the right direction on your student journey. All ACE students also have free access to 7.5 hours of tutoring each month through Tutor.com and a wealth of digital resources designed to facilitate a meaningful student experience.
No Textbooks to Buy Say goodbye to pricey textbooks. Our robust online library provides access to your course readings, Harvard Business Cases, journals, periodicals and other resources – all included in the program's cost. Like everything else we do, there's built-in support as well. Our librarians are available through live chat, email, text or phone to assist in your research and obtaining non-digital documents you may need for assignments.
What it costs
Our tuition and fees have nothing to hide. The total cost you see is your all-in price, without hidden fees, add-ons, and even textbooks. See if you can say the same about other institutions. Go ahead — we'll wait.
Total Tuition
31 semester credits
x $235 per credit
Fees
$50 Application Fee
$1,240 Technology & Library Fee
($40 per credit)
$100 Program Conferral Fee
Partnerships save you more.
ACE has more than 1,750 education partners that provide a discounted rate and other partner benefits.
Meet your department chair.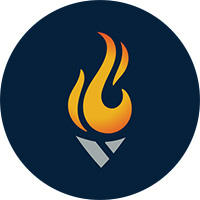 Marc Aguilera, Ed.D.
Administrative Faculty and Chair,
Department of Business
Read Bio
Keep exploring.
A degree you can count on.
American College of Education is accredited by The Higher Learning Commission— a federally-recognized accrediting agency. The College's accreditation includes approval to offer degree programs, in education, healthcare, nursing and business and leadership through distance education via the Internet. Accreditation ensures that an institution's academic program meets or exceeds acceptable levels of quality and is the most recognized accreditation status for higher education entities. To receive and maintain HLC accreditation and affiliation approval, we must continuously undergo routine peer review cycles and provide proof that our programs meet or exceed HLC accreditation criteria and expectations of quality.
Courses
M.S. in Sustainable Management
Explore the classes you'll take to fulfill this program's 31 semester credit requirement. For more information, a complete list of requirements, and course options, see the College Catalog.
Choose your focus of study.
Nine of your semester credits will specialize in a focus area of your choice. View the College Catalog for full descriptions. You also have the option of customizing this program by selecting a General Track and choosing the three courses that best fit your needs.
Business Performance Management
Entrepreneurship
Nonprofit Leadership
Core Courses
(22 semester credits)
Focus of Study
Customize this degree by choosing a three - course Focus of Study to fulfill the remaining nine semester credits.
Business Performance Management
3 semester credits
Students will investigate operating problems and issues relevant to financial management, such as with forecasting, profit maximization, international financial markets, and financial risk assessment. This course applies budgetary principles to impact funding, impact investing, and valuations. By preparing financial statements and analyzing the shifts in cash flow, students consider multiple theoretical approaches to effectively manage revenue sources, expenditures, and budgets. Emphasis is placed on the socially responsible budget process including the support of sustainability, technology resources, and applications as it relates to reporting the management and oversight of funds and financial services.
3 semester credits
Understanding macro and micro economics is critical for business leaders. In this course, students learn how economic issues and strategies are implemented in the business environment, as well as how economic problems are solved. Economic theory is applied to the decision-making process through the application of econometrics. Students apply theories to topics such as supply and demand, human capital, finance, and technology. In this course, social impact economics emphasizes the integration of positive social effects, social investments, philanthropy, and developing solutions to public issues to make the market more efficient.
3 semester credits
Leaders rely on data to make decisions; thus, understanding business analytics is critical. In this course, students apply business decision-making techniques. Decision-making is focused on areas such as; descriptive statistics, probability, distributions, sampling inference, regression and correlation, multivariate analysis, times series and index numbers. This course will emphasize on the derivation of these numbers using computer-based tools, the concentration is on interpretation and use of the results to determine integration in the business environment.
Entrepreneurship
3 semester credits
In this course, students will assess marketing theories and concepts to strengthen relationships with the target audience. Students will evaluate market analysis and metrics, profitability, product development, promotion and pricing models, distribution approaches, and an integrated strategic marketing plan. Socially conscious marketing strategies will be integrated in diverse contexts. This course establishes marketing management tactics and successful metrics with an emphasis on social impact. Purpose-driven marketing practices are reviewed to engage audiences.
3 semester credits
Students evaluate models, theories, and evidence-based best practices related to strategic management, social innovation, and entrepreneurship. Students learn the fundamentals of business planning and design, develop, and implement strategic models facilitating innovation and creativity to be used in diverse entrepreneurial endeavors. 
3 semester credits
Intrapreneurs are essential change agents within an organization, who make a positive impact using their entrepreneurial skillsets. In this course, students will identify ways to develop ideas, turning them into value, and creating influence for the organization and community. Cultivating a growth mindset is also emphasized.
Nonprofit Leadership
3 semester credits
Public and nonprofit organizations differ from private organizations and require unique leadership and management strategies to transform good intentions into action. Learners will differentiate various business sectors before discussing the unique skills required of the public and nonprofit leader or manager. In this course, students will discuss contemporary challenges, analyze leadership traits and management functions, connect the impact of current events on the organization, explain how to build and retain diverse teams, and identify sources of funding such as grants, fundraisers, or investments. This course will prepare students to make data-informed, ethical decisions benefitting public or nonprofit organizations. 
3 semester credits
Board members, staff, volunteers, program directors, beneficiaries, donors, partnered organizations, and community members are stakeholders with influential roles in sustaining a public or nonprofit organization. In this course, students compare the roles of each stakeholder group and determine each stakeholder group's impact on the success of the organization. Students develop strategies for selecting stakeholder partnerships for collaboration to reach a mission-driven goal of serving others.
3 semester credits
Successful public and nonprofit organizations rely on engaged, mission-aligned boards and volunteers for sustainability. Learners will discuss how boards are formed, governed, and sustained. Then, students explore how to recruit, select, engage, and retain volunteers and board members required for public or nonprofit organizational success by analyzing relationships, applying theories for motivation, and developing a communication plan.
General Track
(9 semester credits)
Any three of courses from the courses above.
Admission Requirements
M.S. in Sustainable Management
ACE General Admission Requirements
Complete and submit all application components including the admission application, the enrollment agreement, and the payment agreement.
Submit the nonrefundable application fee.*
Provide official transcripts from a regionally accredited institution indicating successful completion of the level of education required for entry to the program.**
*The application fee is valid for one year from date of submission.
**Additional evidence may be required to fulfill state requirements, including but not limited to verification of professional experience, test scores, or an interview.
Program Admission Requirements
​
Bachelor's or Highest Post Baccalaureate degree earned

Minimum grade point average 2.50 on a 4.00 scale for full admission
Minimum grade point average 2.00 on a 4.00 scale for provisional admission 

1This is an estimated value of the cost for tuition and fees. Amounts may vary depending on the number of transfer credits applied to the selected program hours, the pace and satisfactory completion of the selected program credit hours, the receipt of, or eligibility for, institutional or non-institutional scholarship and/or grant amounts, and adjustments to tuition or fees as described in the Catalog Right to Modify Tuition section.
A Note About Licensure:
While this program provides a comprehensive understanding of the intended program outcomes, it does not lead to licensure, certification, or endorsement. ACE offers several programs that do provide a pathway to licensure, certification, or endorsement and they can be found here.
State of California Student Tuition Recovery Fund (STRF)
It is a state of California requirement that a student who pays his or her tuition is required to pay a state-imposed assessment two dollars and fifty cents ($2.50) per one thousand dollars ($1,000) of institutional charges, rounded to the nearest thousand dollars, for the California Student Tuition Recovery Fund. For more information and to see if you must pay the state-imposed assessment for Student Tuition Recovery Fund (STRF) click here.
For information on international transcript requirements, see the Admissions Information section of the College Catalog.
For English as a second language applicant information, see the Admissions Information section of the College Catalog.
Take the first step towards your future.
It's easy to get started and we'll help you every step of the way!