Management and leadership skills for your career advancement
To be a successful professional, it's not just about what you do. It's about how you do it. Our B.A. in Professional Studies is a fully online, transfer-friendly degree program that equips you with the required professional skills employers want most. Complete your bachelor's in professional studies while gaining expertise in time management, self-directed action, communication, project management, effective collaboration and more.
80%
graduation rate for bachelor's degree programs.*
Thinking of starting your journey?
Connect with an ACE enrollment counselor who can help you get started.
How you'll get there.
Start with a five-week course on best practices in time management, which contains valuable tactics you can apply both in the future and right away to your day-to-day schedule.
Customize your program by choosing a three-course focus of study in either Management or Education. Alternatively, you can choose the General Track, which allows you to choose any three courses from the focus of study options.
At the end of your program, complete a capstone experience to demonstrate the impact of the knowledge you've gained.
What you can expect along the way.
Competitive Pricing We are committed to being a solution to the student debt crisis, not a contributor. With a total cost of $7,950, we provide one of the lowest cost bachelor's-completion degrees in the nation. Most ACE students are able to pay out-of-pocket per course and graduate with no student debt. Explore our payment options to find the right plan for you.
Accelerated Bachelor's Completion This degree completion program is designed to help you complete your bachelor's degree in as little as 15 months by coupling previously earned college credits with the required courses in this professional studies bachelor's program.
Flexible Class Format Our asynchronous online classes enable you to plan your coursework around your life. Each course is five weeks and most follow the same structure, so you always know what to expect.
Support Every Step of the Way A virtual classroom means we can provide accessible ways to access support 24/7. All ACE students have a Student Success Coach who is available to help from enrollment to graduation. They'll answer questions, offer support and point you in the right direction on your student journey. All ACE students also have free access to 7.5 hours of tutoring each month through Tutor.com and a wealth of digital resources designed to facilitate a meaningful student experience.
No Textbooks to Buy Say goodbye to pricey textbooks. Our robust online library provides access to your course readings, Harvard Business Cases, journals, periodicals and other resources – all included in the program's cost. Like everything else we do, there's built-in support as well. Our librarians are available through live chat, email, text or phone to assist in your research and obtaining non-digital documents you may need for assignments.
What it costs
Our tuition and fees have nothing to hide. The total cost you see is your all-in price, without hidden fees, add-ons, and even textbooks. See if you can say the same about other institutions. Go ahead — we'll wait.
Total Tuition
30 semester credits
x $215 per credit
Fees
$50 Application Fee
$1,350 Technology & Library Fee
($45 per credit)
$100 Program Conferral Fee
Partnerships save you more.
ACE has more than 1,750 education partners that provide a discounted rate and other partner benefits.
Meet your department chair.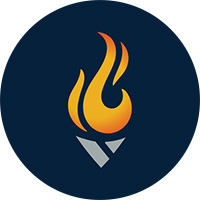 Tiffany Hamlett, Ph.D.
Chair, Teaching and Learning,
Department of Teaching and Learning
Read Bio
Keep exploring.
A degree you can count on.
American College of Education is accredited by The Higher Learning Commission— a federally-recognized accrediting agency. The College's accreditation includes approval to offer degree programs, in education, healthcare, nursing and business and leadership through distance education via the Internet. Accreditation ensures that an institution's academic program meets or exceeds acceptable levels of quality and is the most recognized accreditation status for higher education entities. To receive and maintain HLC accreditation and affiliation approval, we must continuously undergo routine peer review cycles and provide proof that our programs meet or exceed HLC accreditation criteria and expectations of quality.
Courses
B.A. in Professional Studies
Explore the classes you'll take to fulfill this program's 30 semester credit requirement. For more information, a complete list of requirements, and course options, see the College Catalog.
Choose your focus of study.
Nine of your semester credits will specialize in a focus area of your choice. View the College Catalog for full descriptions. You also have the option of customizing this program by selecting a General Track and choosing the three courses that best fit your needs.
Course List
(30 total semester credits plus *90 credits completed outside of course list)
*60 credits required for admission and *30 additional credits which can be taken at ACE or elsewhere
Focus of Study
Customize this degree by choosing a three - course Focus of Study to fulfill the remaining nine semester credits.
Education
3 semester credits
This course provides an integrated approach to children's literature and English language arts methods. Students have the opportunity to comprehend, interpret, and analyze literary texts, including nonfiction, fiction, drama, poetry, and nonliterary works. Explicit strategies are provided for instruction and assessment in children's literature, writing, speaking, and other communication strategies.  Students plan and deliver evidence-based, integrated instruction in children's literature and English language arts that fosters mastery of concepts and the development of critical and creative thinking, reasoning, problem solving, and performance skills. The course includes 10 hours of diverse field experience.
3 semester credits
This course addresses diversity trends in society and P-12 educational settings. Students will examine the unique needs of individuals and PK-12 student groups.
3 semester credits
This course guides students in the appropriate use of technology tools in today's classrooms. Students will apply a variety of technology tools for use in educational settings.
Management
3 semester credits
The use of communication strategies is effective when messages are tailored for internal and external business audiences, as well as for interpersonal and intrapersonal purposes. Effective uses of social media and technology are also explored. Students will determine ways to lead difficult conversations as a leader, such as through conflict resolution and reviewing basic mediation concepts.
3 semester credits
Planning, organizing, controlling, and leading are crucial phases in managing projects. Emphasis is placed on resource allocation and balancing competing priorities related to human resources, time management, and technological resources. Students will identify ways to manage and develop a team to successfully complete a project.
3 semester credits
Social entrepreneurship has an impact on national and international economies. Topics include the role of entrepreneurs as they attempt to advance and sustain social and economic change and legal structures for operating as a small business. Innovation, invention, discovery, and creativity are themes throughout the coursework. Students explore business models and outline their own entrepreneurial business plan.
General
Any three courses selected from above.
Note
Students are required to complete ninety (90) semester credits in addition to the credits listed in ACE course list for satisfactory completion of the program. Inclusive of the ninety (90) semester credits, a required thirty (30) semester credits of general education must align with the Indiana College Core as defined in the College's General Education Requirements policy. These credits can be acquired prior to program enrollment or while enrolled in the program.
Admission Requirements
B.A. in Professional Studies
ACE General Admission Requirements
Complete and submit all application components including the admission application, the enrollment agreement, and the payment agreement.
Submit the nonrefundable application fee.*
Provide official transcripts from a regionally accredited institution indicating successful completion of the level of education required for entry to the program.**
*The application fee is valid for one year from date of submission.
**Additional evidence may be required to fulfill state requirements, including but not limited to verification of professional experience, test scores, or an interview.
Program Admission Requirements
​
Minimum level of education required:  Associates degree or 60 undergraduate semester hour credits
Minimum grade point average 2.0 on a 4.0 scale for full admission
Minimum cumulative grade point average of 1.75 on a 4.0 scale for provisional admission

1This is an estimated value of the cost for tuition and fees. Amounts may vary depending on the number of transfer credits applied to the selected program hours, the pace and satisfactory completion of the selected program credit hours, the receipt of, or eligibility for, institutional or non-institutional scholarship and/or grant amounts, and adjustments to tuition or fees as described in the Catalog Right to Modify Tuition section.
*Source: Student Right to Know
A Note About Licensure:
While this program provides a comprehensive understanding of the intended program outcomes, it does not lead to licensure, certification, or endorsement. ACE offers several programs that do provide a pathway to licensure, certification, or endorsement and they can be found here.
State of California Student Tuition Recovery Fund (STRF)
It is a state of California requirement that a student who pays his or her tuition is required to pay a state-imposed assessment two dollars and fifty cents ($2.50) per one thousand dollars ($1,000) of institutional charges, rounded to the nearest thousand dollars, for the California Student Tuition Recovery Fund. For more information and to see if you must pay the state-imposed assessment for Student Tuition Recovery Fund (STRF) click here.
For information on international transcript requirements, see the Admissions Information section of the College Catalog.
For English as a second language applicant information, see the Admissions Information section of the College Catalog.
Take the first step towards your future.
It's easy to get started and we'll help you every step of the way!