We create principals with principles.
Designed for aspiring principals, the M.Ed. in Educational Leadership prepares you to lead a PreK-12 school. You'll develop the strategies to design and implement a shared school vision — one that reflects a core set of values surrounding equity, diversity, digital citizenship, and community. You'll learn to maintain an inclusive culture and advocate for the needs of students, families, and personnel. Through systematic problem solving and data-driven decision making, this program will shape you to be a reflective and responsive educational leader.
#2
in the nation for most Master's degrees awarded in Educational Leadership*.
Thinking of starting your journey?
Connect with an ACE enrollment counselor who can help you get started.
How you'll get there.
You'll take a total of twelve courses. Eight of these courses (most students take one at a time) are dedicated to leadership, studying topics that include school improvement, law and policy, community engagement, and developing teachers. You'll also take one literacy course and one research course. Each course is five weeks long.
Completed across the arc of your program, your 10-week internship is where theory and practice meet. With the help of a self-selected, approved mentor and ACE faculty members, you'll demonstrate your ability to be a transformational educator. This extended period of guided practice is likely to be the most meaningful learning experience as you prepare to lead.
At the end of your program, you'll complete a capstone course to document the impact of the knowledge you've gained throughout the program, including an original contribution to the field.
What you can expect along the way.
Quality Instruction ACE is accredited by the Higher Learning Commission, and the M.Ed. in Educational Leadership program is accredited by the Council for Accreditation of Educator Preparation.
Practitioner-focused Learn from faculty who are or have recently been school leaders and alongside aspiring school leaders to share strategies.
Flexible class format Our asynchronous online classes enable you to plan your coursework around your life. Each course is 5 weeks long with outlined expectations each week.
A tailored internship Apply your knowledge and skills in a structured environment under the guidance of an experienced mentor and faculty members. Learn more about internships.
Principal licensure approval This program is approved for principal licensure in Arizona, Florida, Indiana, Ohio, and Texas. If you are seeking licensure in another state, you are still welcome to apply to the program but you also may need to satisfy other requirements set by your state for licensure, such as years of service or internship hours.
Accelerated completion available Florida students who have already completed a master's degree can qualify for the Florida Modified EL option. Texas students who have already completed a master's degree can apply for the Certificate in Texas Educational Leadership to receive principal certification.
Dual degree pathway available After you complete the M.Ed. in Educational Leadership, you can earn an M.Ed. in Curriculum and Instruction in less time.
What it costs
Our tuition and fees have nothing to hide. The total cost you see is your all-in price, without hidden fees, add-ons, and even textbooks. See if you can say the same about other institutions. Go ahead — we'll wait.
Total Tuition
34 semester credits
x $235 per credit
Fees
$50 Application Fee
$1,360 Technology & Library Fee
($40 per credit)
$100 Program Conferral Fee
On average, see how ACE compares to other online universities.
Based on information on each institution's website as of April 9, 2020. Totals include tuition only for M.Ed. in Curriculum & Instruction or comparable programs provided and do not include fees or associated expenses.
Partnerships save you more.
ACE has more than 1,750 education partners that provide a discounted rate and other partner benefits.
Meet your department chair.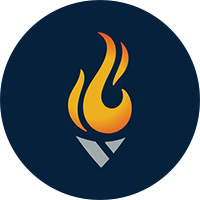 Bryan Bailey, Ed.D.
Chair, Department of Leadership and Administration,
Department of Leadership and Administration
Read Bio
Keep exploring.
A degree you can count on.
American College of Education is accredited by The Higher Learning Commission— a federally-recognized accrediting agency. The College's accreditation includes approval to offer degree programs, in education, healthcare, nursing and business and leadership through distance education via the Internet. Accreditation ensures that an institution's academic program meets or exceeds acceptable levels of quality and is the most recognized accreditation status for higher education entities. To receive and maintain HLC accreditation and affiliation approval, we must continuously undergo routine peer review cycles and provide proof that our programs meet or exceed HLC accreditation criteria and expectations of quality.
Multiple Degree Pathways
After you complete your M.Ed. in Educational Leadership, you can earn a second M.Ed. degree in less time due to the overlap in required courses. If you're interested in an M.Ed. in Curriculum and Instruction, visit our Multiple Degree Pathways page.
Courses
M.Ed. in Educational Leadership
Explore the classes you'll take to fulfill this program's 34 semester credit requirement. For more information, a complete list of requirements, and course options, see the College Catalog.
Research Courses
(3 semester credits)
This course enables students to become informed consumers of educational research and to develop skills that prepare them to carry out action research in their schools and classrooms. An emphasis is placed on providing students with knowledge that they can apply in determining whether particular research findings are relevant to their leadership and instructional practices and to distinguish between trustworthy and non-trustworthy research. Throughout the course, students identify the elements that scientifically-based research and action research share. Emphasis is placed on how research can become a vital and relevant tool for teachers and school leaders.
Literacy Courses
(3 semester credits)
This course prepares students to implement a school-wide leadership initiative to improve a comprehensive range of literacy skills.  Specific principles and theories of reading instruction are evaluated in relation to currently employed practice by examining the scientific research base underlying different models of reading instruction.  Special attention is given to enhancing the skills of teachers as they address the needs of diverse populations, including gifted and talented, English learners, special education, and dyslexic thinkers, particularly within content areas.
Leadership Courses
(28 semester credits)
Admission Requirements
M.Ed. in Educational Leadership
ACE General Admission Requirements
Complete and submit all application components including the admission application, the enrollment agreement, and the payment agreement.
Submit the nonrefundable application fee.*
Provide official transcripts from a regionally accredited institution indicating successful completion of the level of education required for entry to the program.**
*The application fee is valid for one year from date of submission.
**Additional evidence may be required to fulfill state requirements, including but not limited to verification of professional experience, test scores, or an interview.
Program Admission Requirements
Bachelor's or Highest Post-Baccalaureate degree earned
Minimum Grade Point Average 2.75 on a 4.0 Scale for full admission
Minimum Cumulative Grade Point Average of 2.50 on a 4.0 Scale for Provisional Admission*
Documentation of at least an initial teaching license (in the state the applicant resides), school service personnel license, or a school services certificate

If applicants do not have a teaching certificate, they may document their teaching status by providing evidence of full-time teaching assignment from an individual in a supervisory capacity or from a human resources official of the school at their current employment

*Applicants whose overall GPA, or GPA in the last 60 hours is below 2.50 will not be admitted to the degree program
State Specific Admission Requirements
A Note About Licensure:
Graduates of programs which are approved to lead to licensure, endorsement, or certification may be subject to additional requirements for the receipt of initial licensure, endorsement, or certification in the state in which they intend to teach or administrate.
Students are strongly encouraged to check licensure requirements in the state in which they intend to teach or administrate to determine whether they are eligible for licensure, endorsement, or certification.
It is vitally important that students know and be continually aware of the requirements for licensure in their state. State licensing requirements and licensing agency information may be found here.
1This is an estimated value of the cost for tuition and fees. Amounts may vary depending on number of transfer credits applied to the selected program hours or program pathway credit hours, the pace and satisfactory completion of the selected program or program pathway credit hours, receipt of, or eligibility for, institutional or non-institutional scholarship and/or grant amounts, and adjustments to tuition or fees as described in the Catalog Right to Modify Tuition section.
State of California Student Tuition Recovery Fund (STRF)
It is a state of California requirement that a student who pays his or her tuition is required to pay a state-imposed assessment two dollars and fifty cents ($2.50) per one thousand dollars ($1,000) of institutional charges, rounded to the nearest thousand dollars, for the California Student Tuition Recovery Fund. For more information and to see if you must pay the state-imposed assessment for Student Tuition Recovery Fund (STRF) click here.
For information on international transcript requirements, see the Admissions Information section of the College Catalog.
For English as a second language applicant information, see the Admissions Information section of the College Catalog.
Take the first step towards your future.
It's easy to get started and we'll help you every step of the way!